When I was a little girl, I wanted nothing more in the world than to be a mermaid. I would slip a pillowcase over my legs and flop around on the floor like fish out of water. In my mind, I was the most beautiful creature beheld by land or sea. This was all before Little Mermaid was even a twinkle in the eye of Disney. I am still somehow convinced that if the filmmakers has seen me contorting my little body on the livingroom carpet, they would have been inspired to make the movie a decade sooner.
My love for water has been a part of me for as long as I can remember. Whether it was a swimming pool, lake, puddle or simple glass of water, I was mysteriously drawn to it. I remember standing at the bathroom sink playing in the water for hours. I loved the sound it made as it splashed, the way it looked as it dripped and swirled and the way it felt gliding over my hands. As soon as I was able to walk, my parents enrolled me in swimming lessons, which only fostered my connection with water.
Water is still a great source of comfort for me. I love to just sit near it, look at it and smell its sweet, distinctive fragrance. This is an especially powerful experience near the ocean. I love to stand on the shore, watching the waves rhythmically caress the sand and feel the salty water pulling on my feet as it glides back into the vast sea.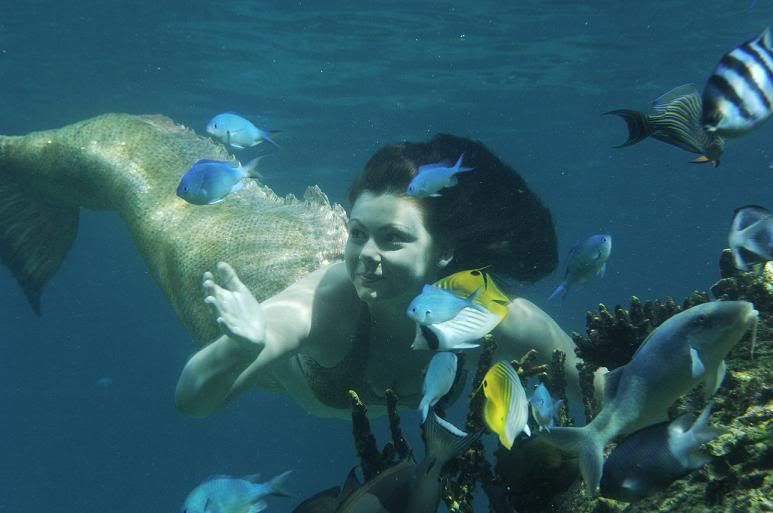 However, nothing can compare to the feeling of being fully submerged in it. There is no sense of peace I have ever found like being completely suspended with nothing above or below me but cool, clear water. It is my ultimate utopia of freedom and tranquility, my own personal world where everything is just as it should be. It is quiet, calm and even the loudest sound is reduced to a soft, muffled hum.
I am the most present in my body when I am underwater. I feel connected to every thought and movement. Being underwater helps me slow down mentally and every move I make is purposeful. I am weightless and safe from any stress or outside influence. My body is the true definition of beauty and grace. Nothing wiggles or jiggles underwater. I am fluid and one with my surroundings. I maneuver with elegance as I twist and turn my body upside down, in summersaults and stretch my limbs in grand, sweeping motions. I glide gracefully like a ribbon of silk on a gentle breeze.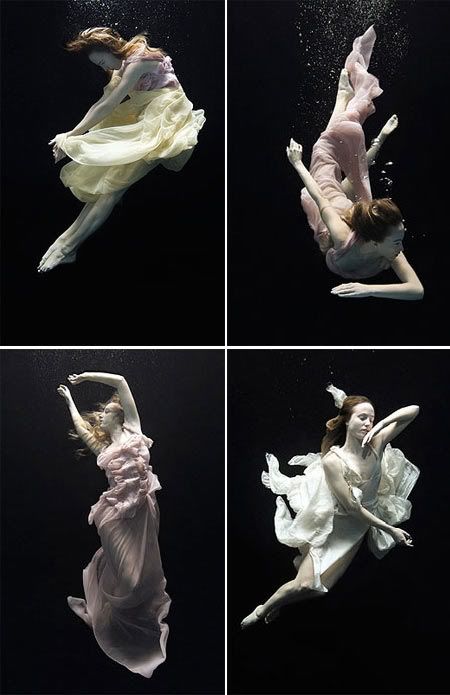 To me, mermaids are the fairies of the water. Naturally, this makes me want to be one even more. Sometimes I still look down at my legs and try to will them to fuse together. Alas, I am destined to exist in this world as a two legged creature. I realize it is for the best as it would be significantly more difficult to navigate the solid terrain of everyday life with a giant fin. I would gladly settle for a strategically placed set of gils though. That way I could at least breathe underwater and experience my happy place for longer than the forty odd seconds I can hold my breath.