As I mentioned in one of my previous blogs, "
Amish Paradise
," my mom and sister, Samantha both live in Lanesboro, Minnesota. Turns out that this little bloggie of mine has quite the following down in Amish County. Who knew the people of 'lil ole Lanesboro (Population 800ish in the actual town) would actually care enough (and by "care" I mean "feel bad enough for me") about what I have to say to read my blog on a regular basis? My sister and mom both tell me that people talk to them about my blog quite frequently. Seriously. Can we all take a moment of silence for this warming of my heart... Thanks. That felt good. To you beautiful, wonderful, top shelf people, I'd like to say thank you in a very extra special way: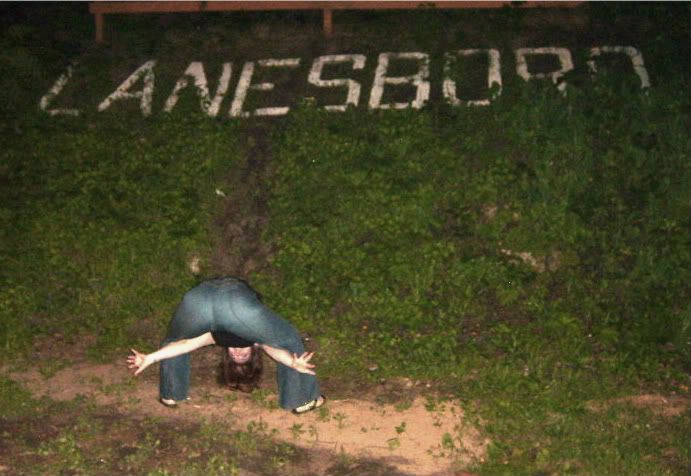 I LOVE YOU, LANESBORO!
THANK YOU, THANK YOU, THANK YOU!!!
(Me and My Big Ass in Lanesboro, MN - May 2009)
Now! Meet me here and we can all enjoy a little drinkie together!!

May 2009
Photo taken by me.
In case you wonder which one I am when you get there, this should help...
Not me. Just a reference piece.
Thank you again, Lanesboro and surrounding area. Thank you for taking the time to decode my senseless ramblings. In fact, the people of Lanesboro are so smart that I could literally ramble nonsense and they would totally get it. Buffalo Bill gave me a wild ride this year but nothing like that giant trout. Did you get that? Are you from Lanesboro or the surrounding area? Didn't think so. Lanesboro folks? Yep. Represent. Word. That is just one of the many reasons you are my fave. XOXOXO!